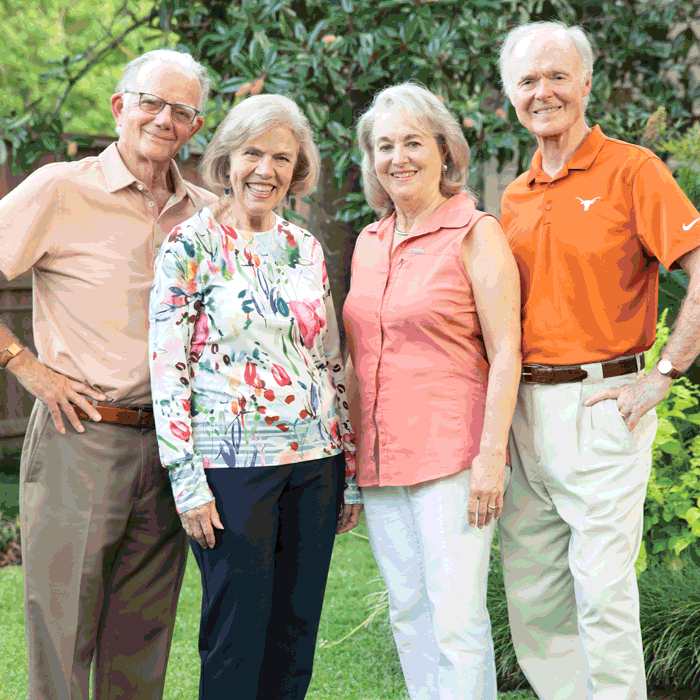 The Forty Acres inspire lasting friendships and great generosity. The Hartmans and Keys, all UT alumni, have created endowed scholarships for future Longhorns.
Alumni from the School of Architecture, McCombs School of Business and Jackson School of Geosciences share favorite UT memories and why they support the Forty Acres.
The Texas Leader illustrates how UT supporters are changing the world through philanthropy and careful estate planning. By investing in students and their futures, research that leads to new discoveries, and opportunities to transform major industries for the benefit of society, these contributions make a difference every day on campus and across the globe.
UT alumna Andrea Anderson helps the next generation of leaders find excellence within themselves.
Lois and Richard Folger are committed to bringing world-class faculty and students to the Forty Acres.
Avid stargazer supports astronomy graduate students and wants to see more women in the field.
Former international student's gift honors a friendship. And it all started with a bag of peanuts.
Never Miss a Texas Leader Story
Sign up for the Texas Leader newsletter to get stories delivered to your inbox twice annually.